The Adverrun Contra-Drive is an F3A drive developed to minimize the effects incurred by the rotating propeller. Forces which affect the flight path of the plane are reduced in order to focus the pilots attention on performing the maneuvers. It uses a combined belt/gear reduction gear to drive two propellers rotating in opposite directions and has specially been built for F3A use by active F3A pilots.
Weight reduction, suitability for daily use, reduction of noise and attention to little details have been the main design goals.
The Adverrun Contra-Drive is offered in combination with the Kontronik Pyro motor. It ships pre-assembled including motor and spinner and comes with screws and rubber mounts. All alloy parts are anodized in Kontronik red. To match your planes spinner diameter size you can choose from a choice of 82mm or 85mm spinner.
Helical Delrin gear and belt drive require little maintenance and reduce generated noise.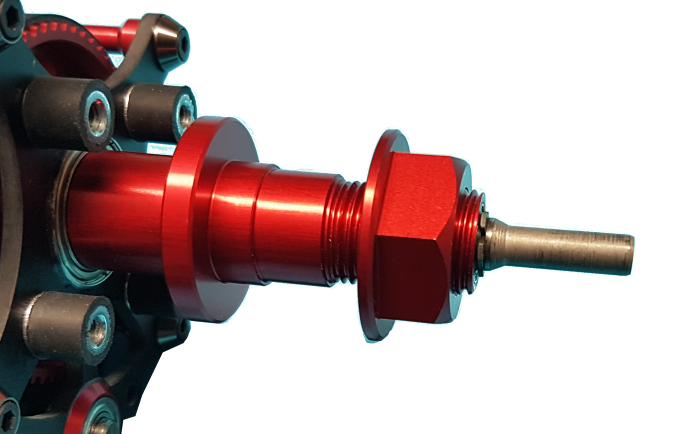 Front mount and rear prop mount. Adverrun is mounted with supplied rubber mounts.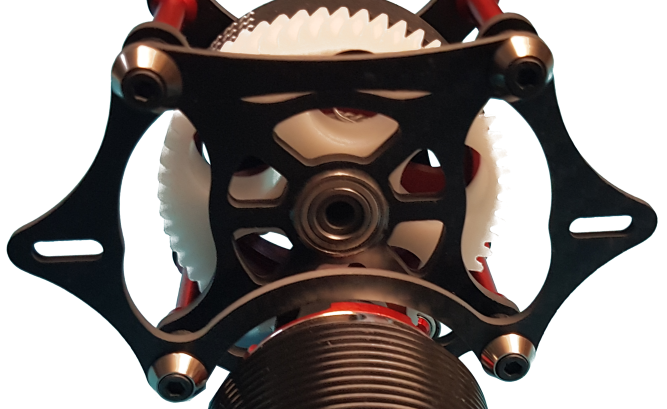 Rear mount allows for small side thrust adjustments. Rear mounting uses rubber mounts to minimize noise transmission into the fuselage. We use 0° side thrust.
Motor shaft is supported by front bearing. No extra support needed for the motor.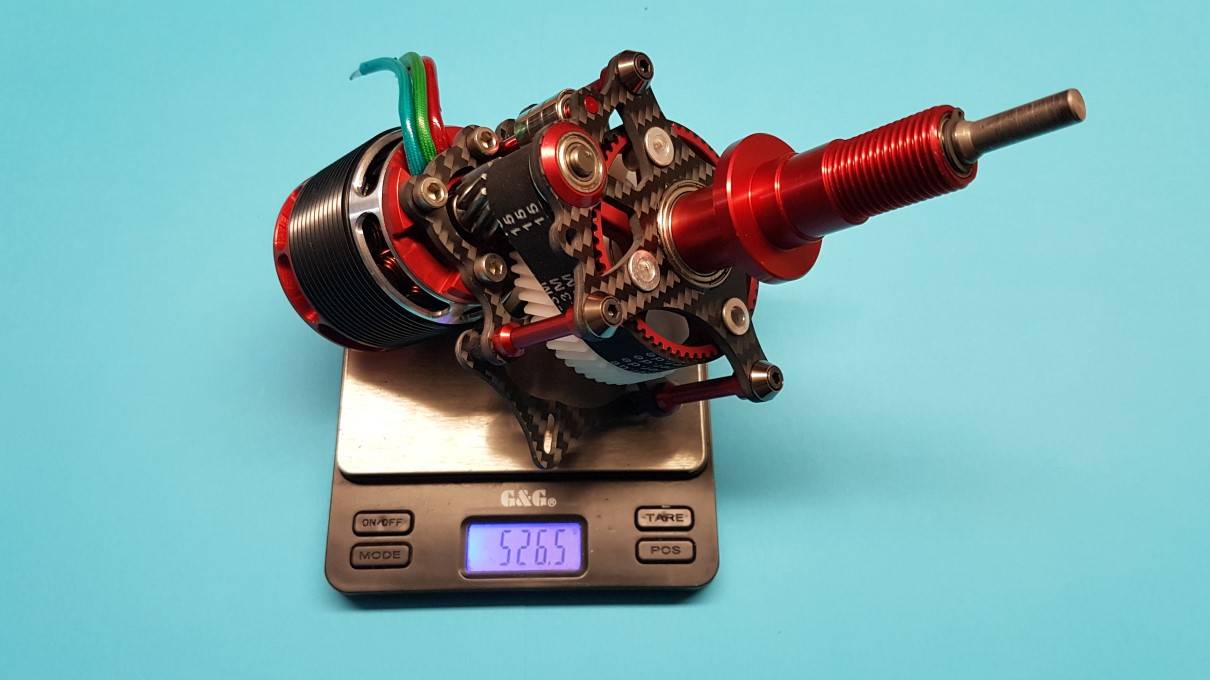 Weight has always been a concern in F3A and one of the reasons for the three year development phase till we were satisfied. Weight depends on the used motor type. It is common to state weight of model drives without accessories. We list weight w/o accessories for comparision with other drives, but also including spinner and accessories (i.e. screws and rubber mounts). Compared to other drives Adverrun also limits the need for using additional CFK mounting plates to fit the drive in your plane.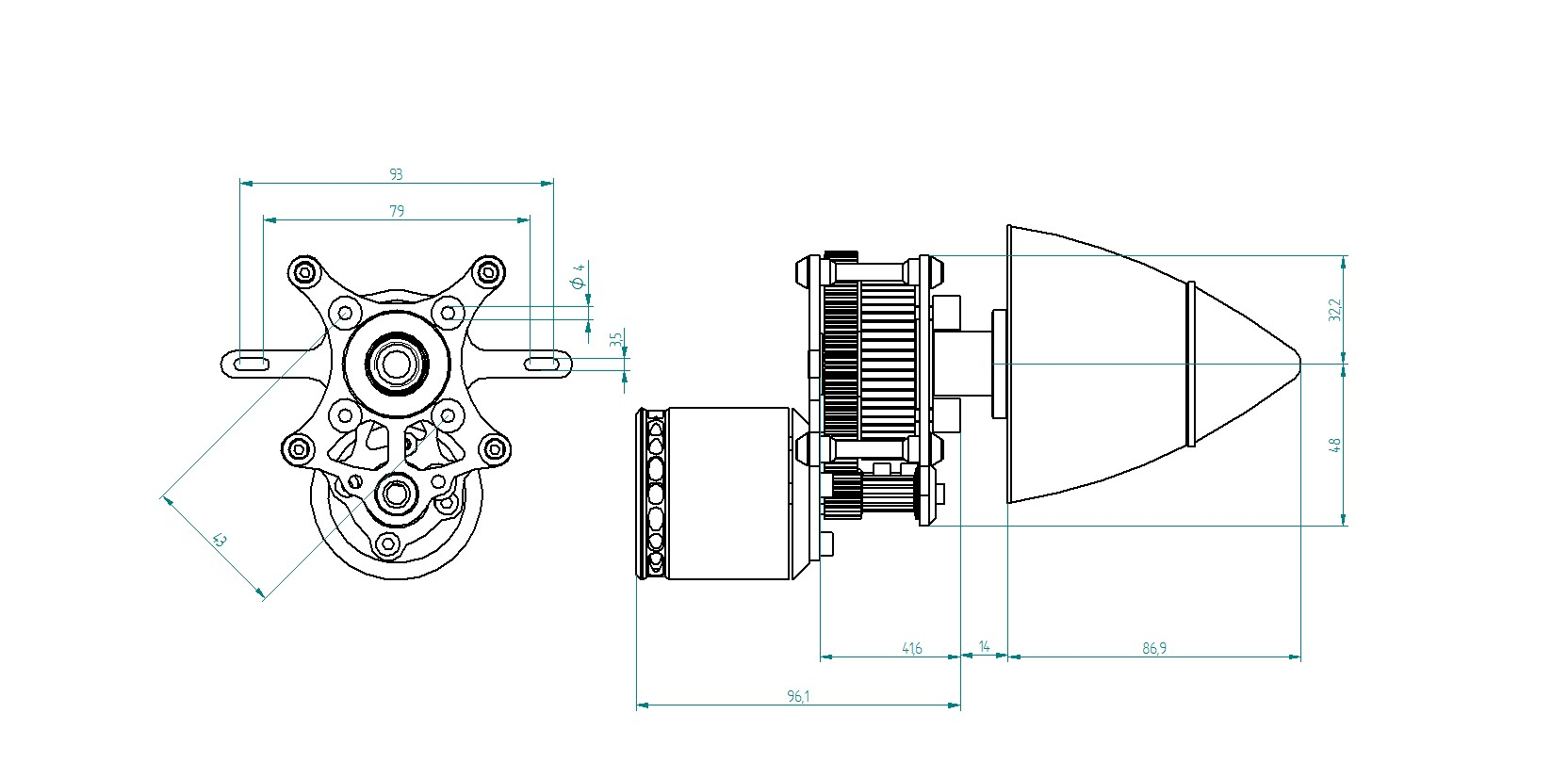 Click the image for a dimensional drawing (millimeters)