CKAero is now a HuiYang F3A Distributor for North and South America!
We are really excited about this! Yang has been involved in producing pattern airplanes at unmatched levels for over a decade now. HuiYang F3A, previously known to all of us as Oxai, builds F3A models with an uncompromising level of detail that fits our pursuit of perfection so well. Effective immediately, CKAero is a distributor for all HuiYang models in North and South America! Their catalog includes CPLR's new "Oreka", Wolfgang Matt's "Angelit", Naruke's "Advantage" monoplane and biplane, and many others from top designers all around the world. We have always been big fans of the work HuiYang F3A has been doing and can't wait to see more of these beautiful airplanes in North and South America. Info will be added to the website shortly. If you'd like to order in the meantime email Bryan at Shinden1@cox.net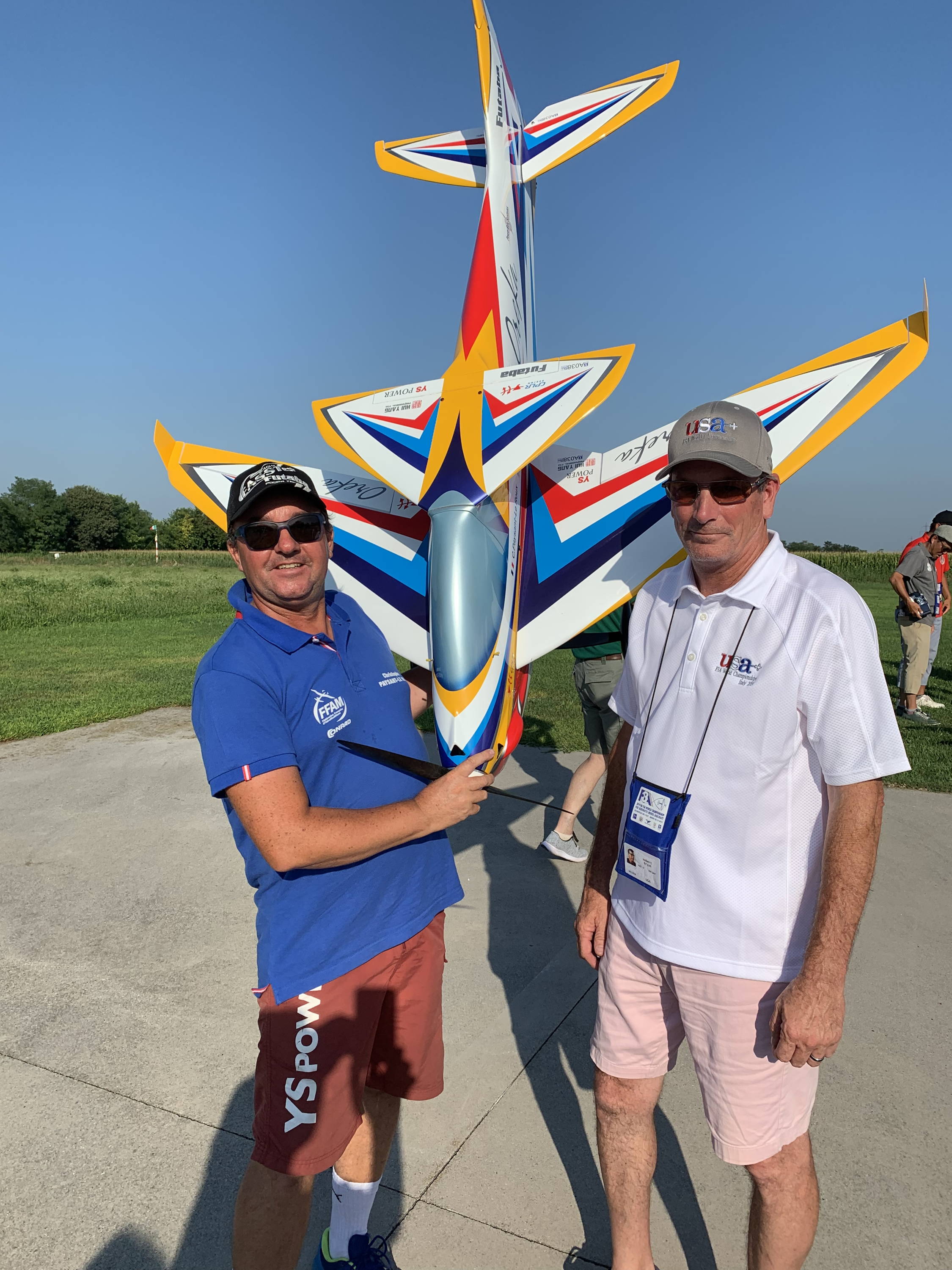 Bryan and Christophe Paysant-Le Roux with his World Champion HuiYang Oreka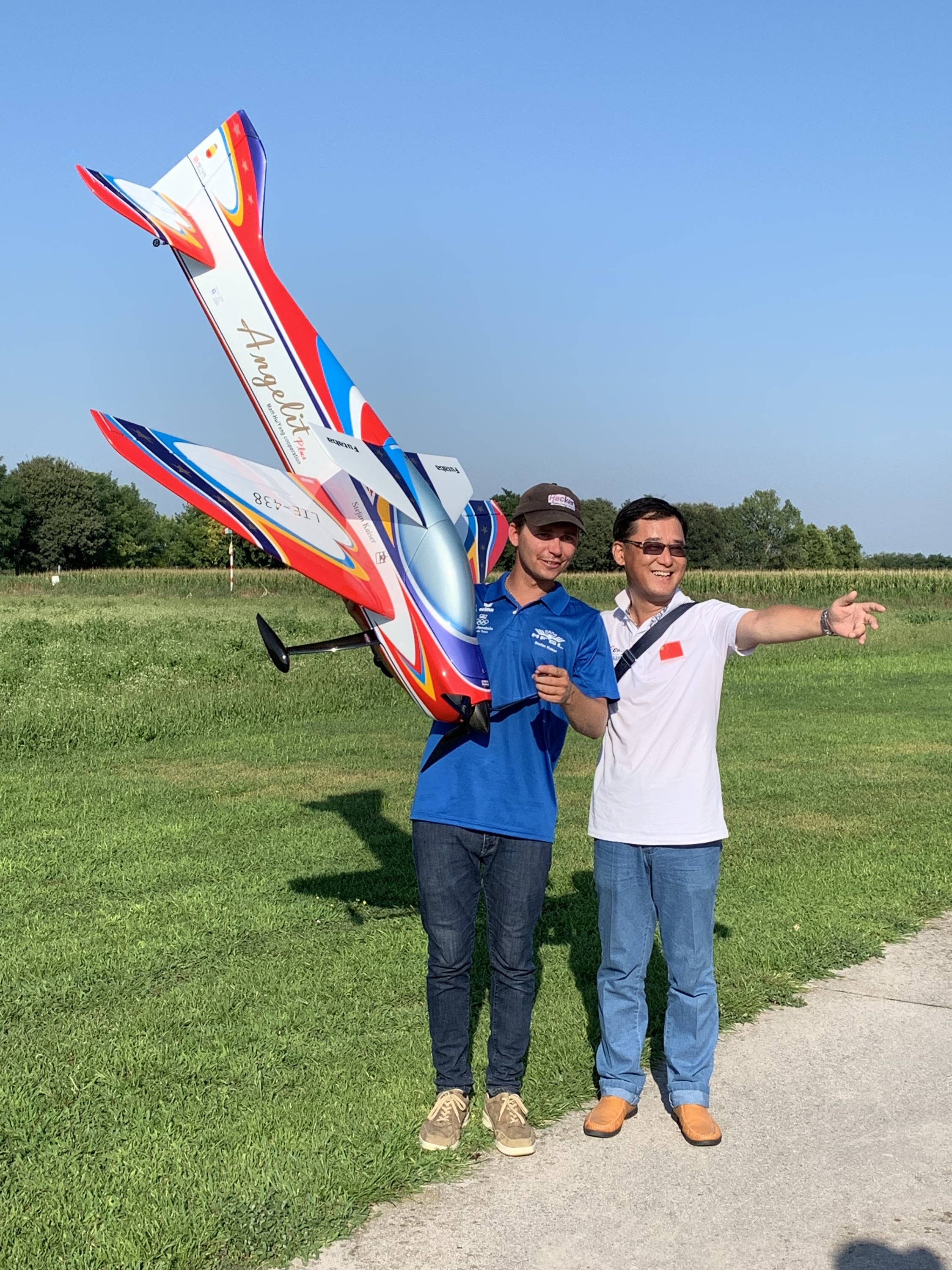 Stefan Kaiser and his HuiYang Angelit standing with Yang himself!