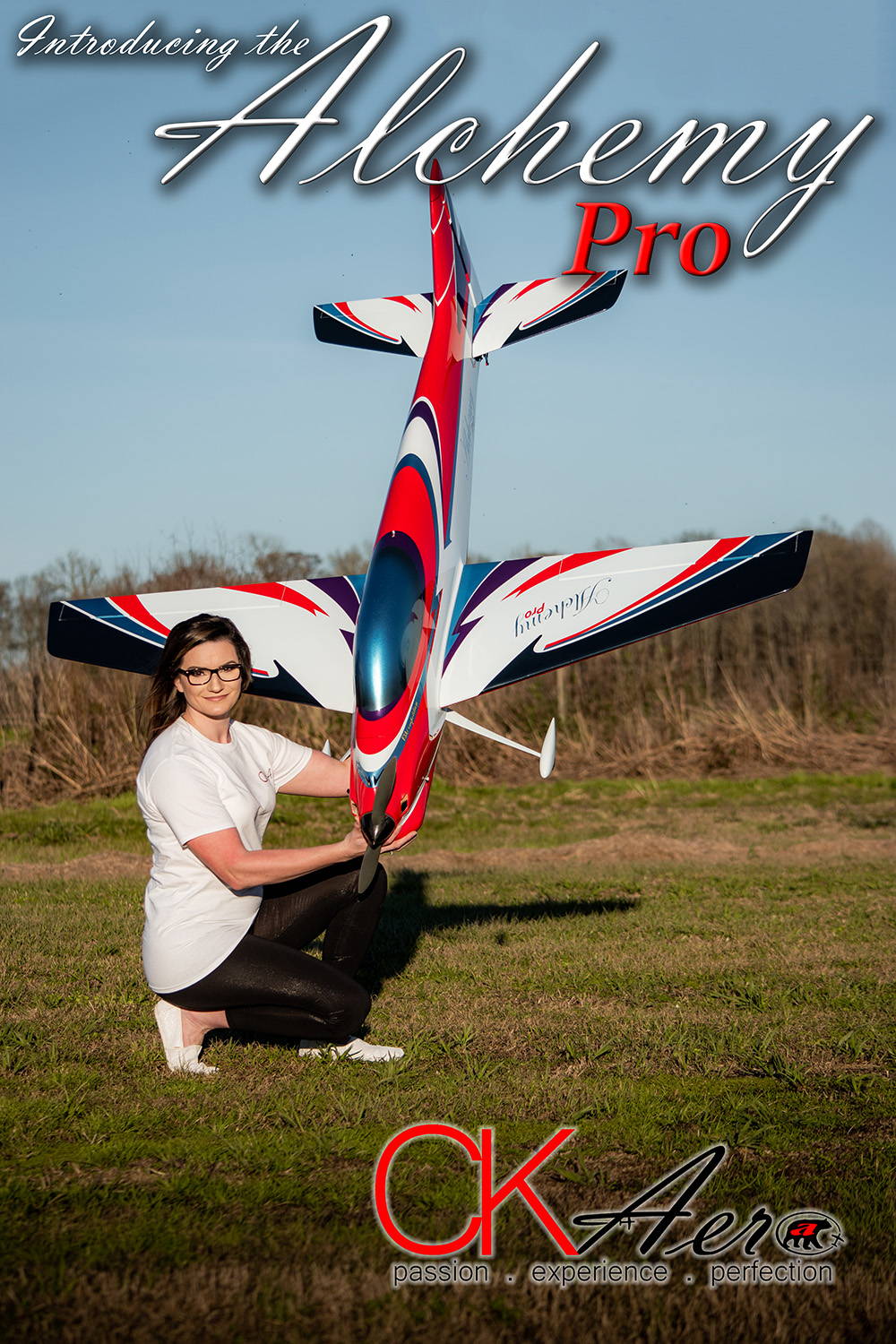 Here it is! An update to the much loved Alchemy is finally here. This is an airplane built upon years of successful monoplane designs and refined through top level competition on the world stage. So… why the Alchemy Pro?
Larger, more forward canopy shape for more powerful knife edge performance and modern aesthetics
Increased turtle deck height for smoother and more predictable yaw control
Taller rudder for center resolution in yaw and enhanced stall turn performance
Single stage finish and composite construction for the most beautiful and solid precision airplane for your money
Well balanced design that lends itself perfectly to the powerplant of your choice: Contra, Electric Single Blade, or Glow
Unmatched amount of real world setup information from the designer himself to extract the most out of the model
Confidence through pedigree: the Alchemy was flown by 6 time F3A USA Team Member Brett Wickizer to 3rd place in the 2018 National Championship and by multiple time Junior World Champion Joseph Szczur to 10th place in the 2019 F3A World Championship
Reliability through time: we've been producing the airplane for years and are constantly refining our manufacturing process to give you the absolute best product we can
And best of all, we're selling it for the same price! $3000 and shipping now!
Contact Bryan through Facebook or at Shinden1@cox.net to get your order in today!
---